Kat. 1. Bel-15-6052045 A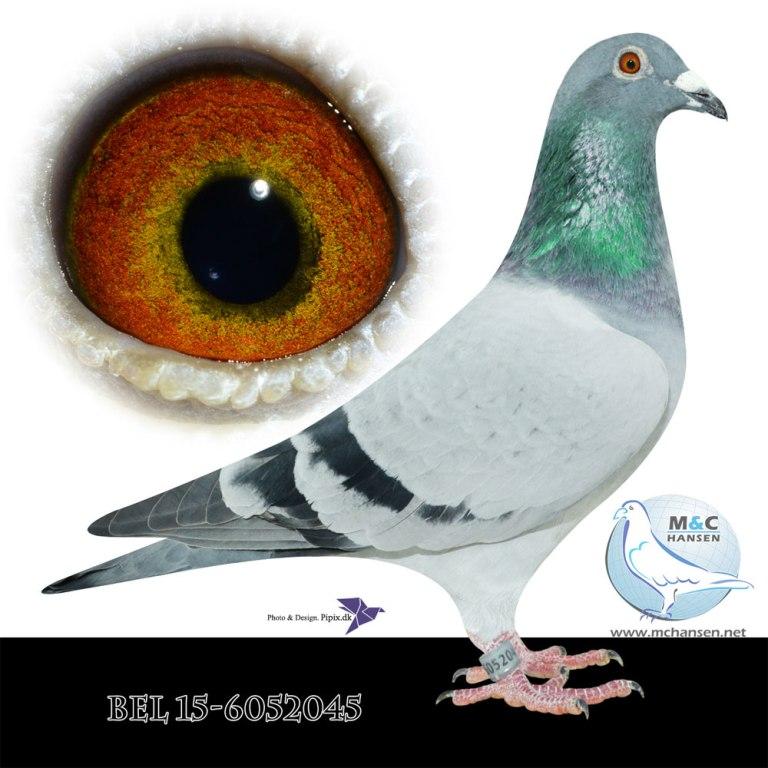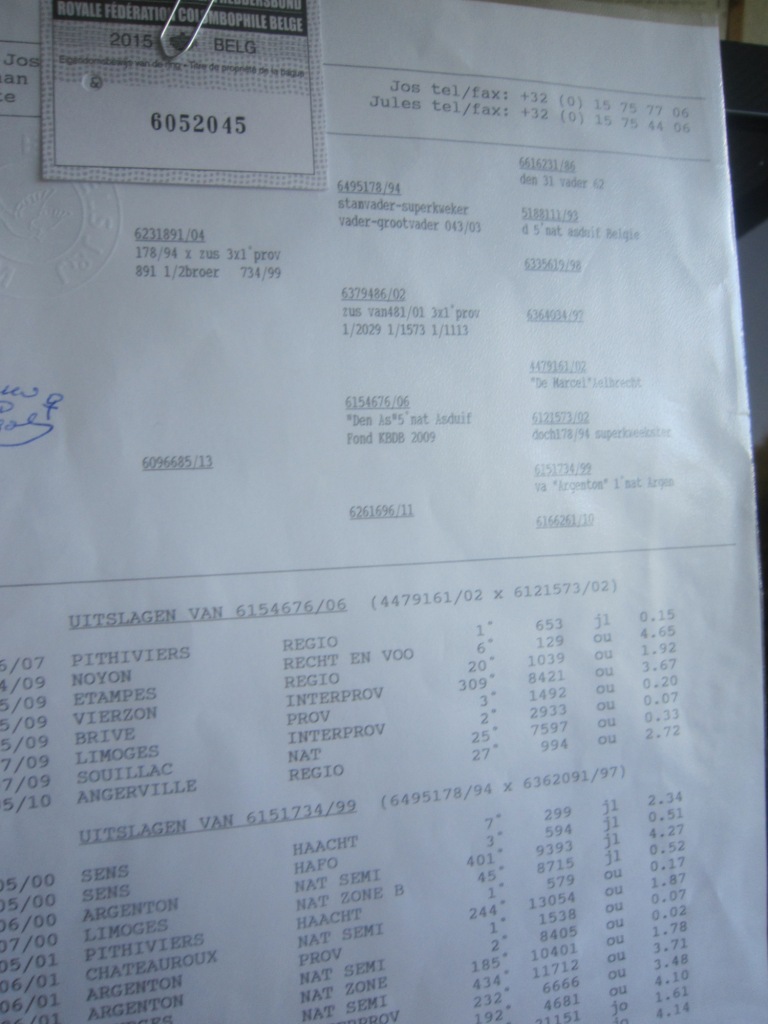 Det er et billede af stamtavlen, derfor ikke så tydelig, men man kan da læse, at den er barnebarn af "178" og "Den As". Som I kan se på billedet, er det en typisk Flor Engels. Jeg købte den på M&C med henblik på at bruge den på min lille "smukke hun", som bl.a. er barnebarn på 1100/2409 hos Henrik Meldgaard. hendes mor "209" vil også komme her på auktionen. Den konstellation gav to hunner(sommerunger) og en 1. kuld nr. 12o4, som lå i sektionstoppen to gange som unge og som ét års har den været nr. 1 i sektion og efterfølgende lørdag nr. 2 i sektionen. Desuden var den vores 2. due fra den svære flyvning fra Stendal.
I morgen kommer Den lille smukke.
HJ.